JAMOSA "Summer Acoustic Live"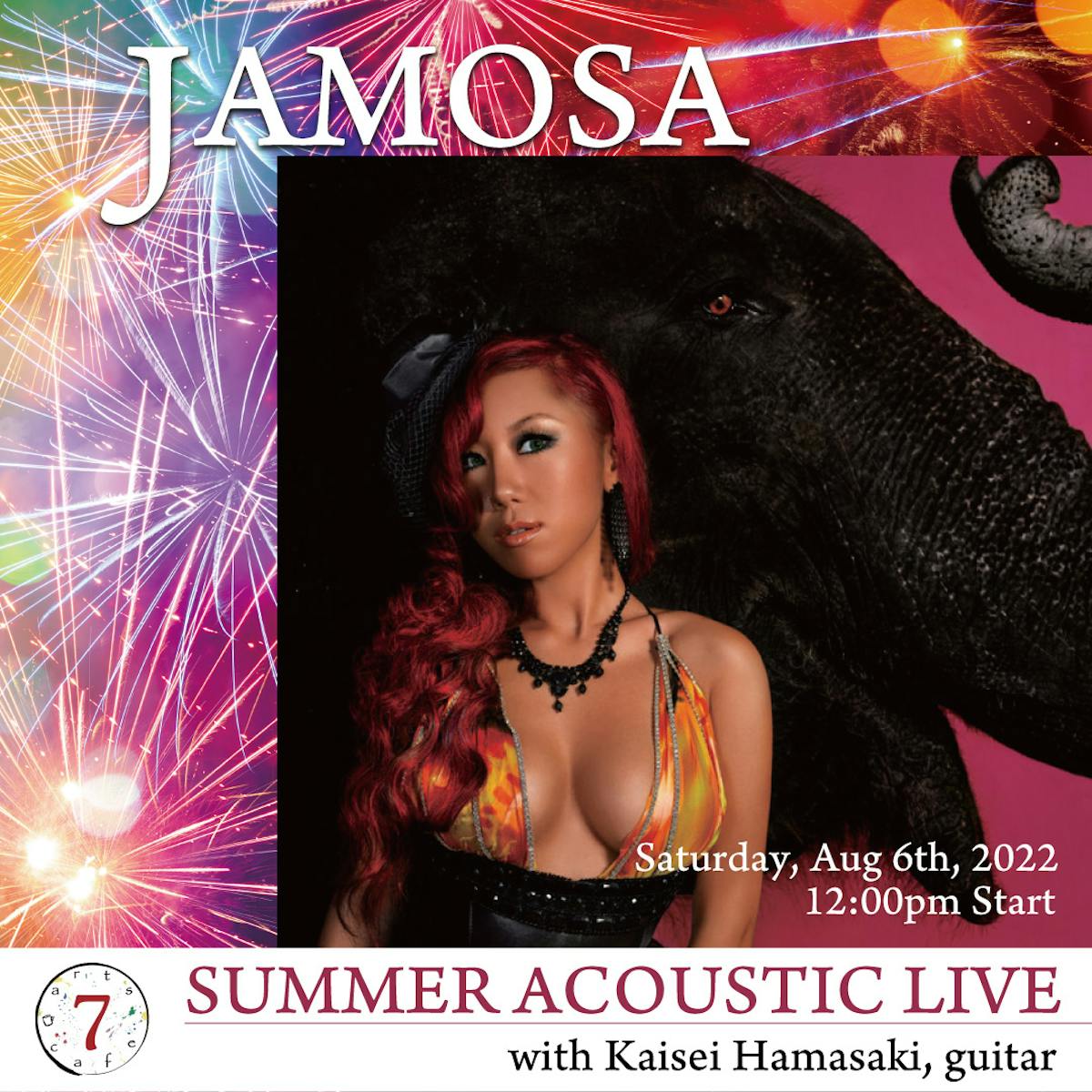 7artscafe welcomes back JAMOSA for Summer Acoustic Live with Kaisei Hamazaki, guitar.
12:00pm: 受付
12:30pm: Lunch - One plate + one drink (alcohol)
13:30pm: Live
14:30pm: Dessert
15:30pm: Autographs / CD's / Mugs
Tickets: 6,000 yen per person includes lunch and one drink.
To order tickets, please see here.