Main content starts here, tab to start navigating
7artscafe's goal is to feature local and international artists' works that beautify our surroundings, inspire creativity, and encourage community interaction.
In addition to our Community Arts Projects, we are committed to
・supporting neighborhood organizations in various community projects including river cleaning at Ōoka River,
・initiating Eco-friendly and SDG programs including children's workshops, public lectures and housing a recycling station in the cafe (TerraCycle),
・collaborating with our Japanese local neighborhood association and other initiatives planned for 2022.
Community Arts Project #1
The first project has contemporary artist Eitoku Sugimori painting a large 4-story mural on the side of the historic 1955 Okonogi #2 Building on September 24 and 25, 2022. This project has been completed.
Thank you to all our donors.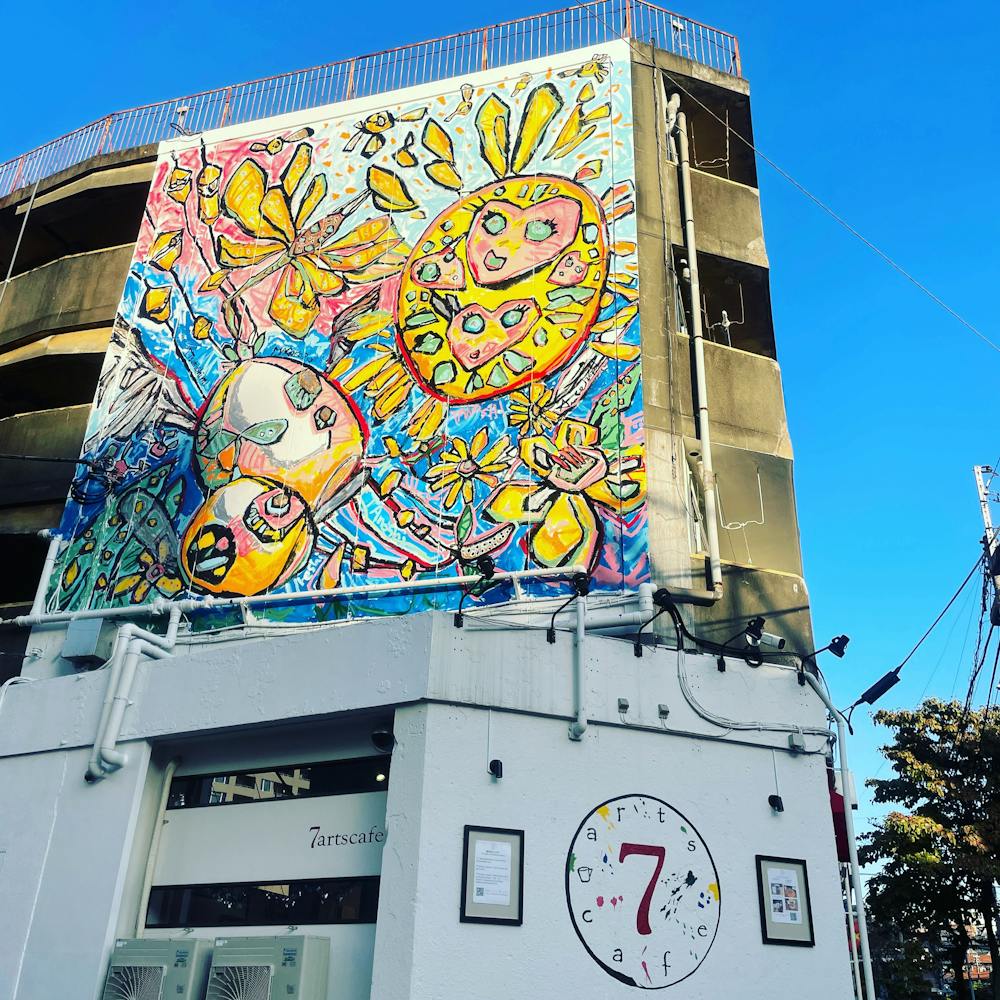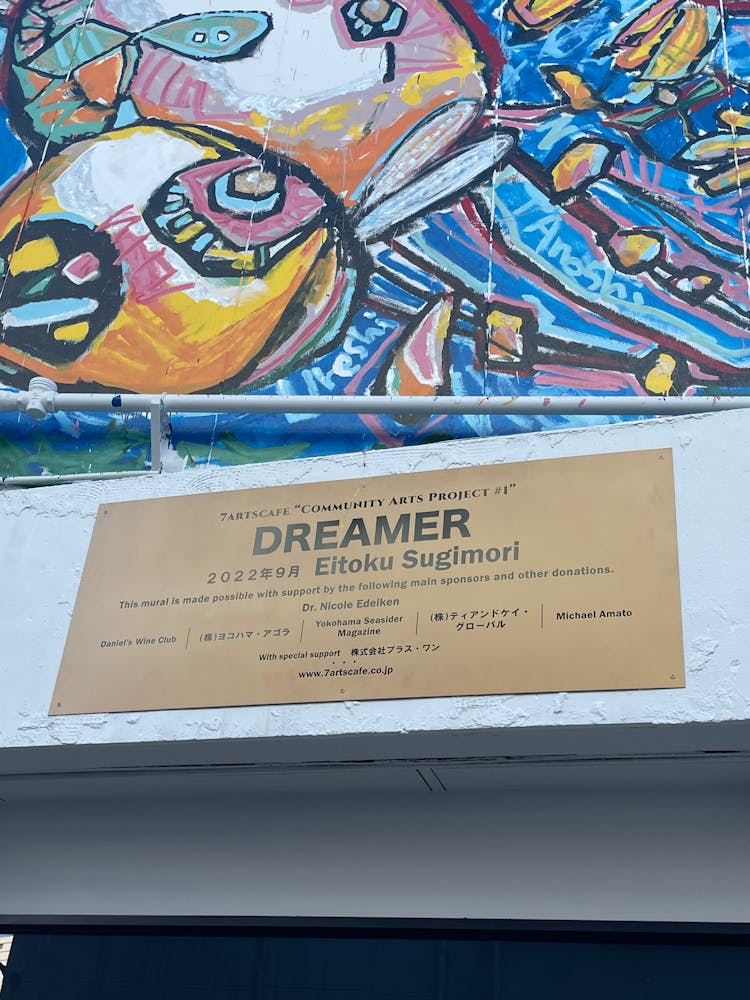 Our List Of Donors
LIFETIME DONOR <¥100,000>
Dr. Nicole Edeiken (¥200,000)
(株)ヨコハマ・アゴラ
Yokohama Seasider Magazine
Michael Amato
(株)ティアンドケイ・グローバル
Daniel's Wine Club
GOLD DONOR <¥50,000>
Fumio Kuma
株式会社プラス・ワン
堀野展示
インテリア村西(有)
金澤洋
Shanel Catasti
Tomoya Yamada
株式会社ループ
西平衣里
堀野英子
Jennifer
Gabriella Matsuki
Kunihiro Imazu
Setsuko Masubuchi
Ari Tanaka
Alice Joy
ピエルナ
工房アイビー
(株)ホームシック
インテリア村西(有)
Chris and Yui ¥1,000
Anonymous ¥1,000
Anonymous ¥1,000