Main content starts here, tab to start navigating
Morita Hiromi "Rommy"






Art Exhibition
Yokohama artist "Rommy" Hiromi Morita was born in Okinawa in 1948. Her mother is from Okinawa and her father from the Philippines. She was raised in Shuri, Okinawa overlooking the Shuri Castle ruins that resulted from the great "Battle of Okinawa". After a surprise first prize win of an art contest sponsored by Okinawa Times Newspaper, Rommy was inspired to continue painting throughout her high school tenure. After graduation, she moved to Yokohama, married her husband and raised three children. During this time, she opened an Okinawan restaurant in Bashamichi, one of the first Okinawan restaurants in the Kanto area. Rommy returned back to Okinawa for her 20th high school reunion during which time her classmates recalled her great art talent. She again was inspired to pick up her paintbrush and started working in oil pastel once again. For the last 25 years, "Rommy" has worked in various media - including oil painting, watercolors, Japanese sumi-ink, lithographs, mixed-media, and photography. She has exhibited her artworks at various shows throughout Yokohama. Rommy presents three themes in her 7artscafe exhibit "Landscapes of Japan and Overseas", "Cats" and "Erotica".
"漁船を待つ海鳥"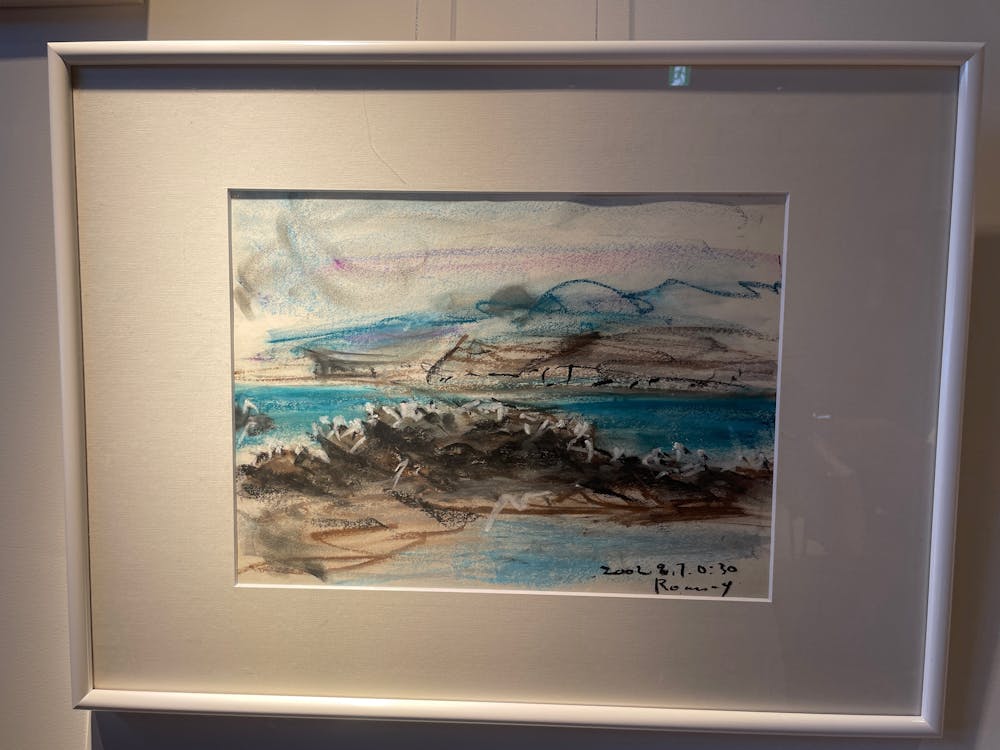 "Fisherman Waiting for Seabirds"
Miura Peninsula, 2002
Oil Pastel
40,000円
"死にかけた街への傍観"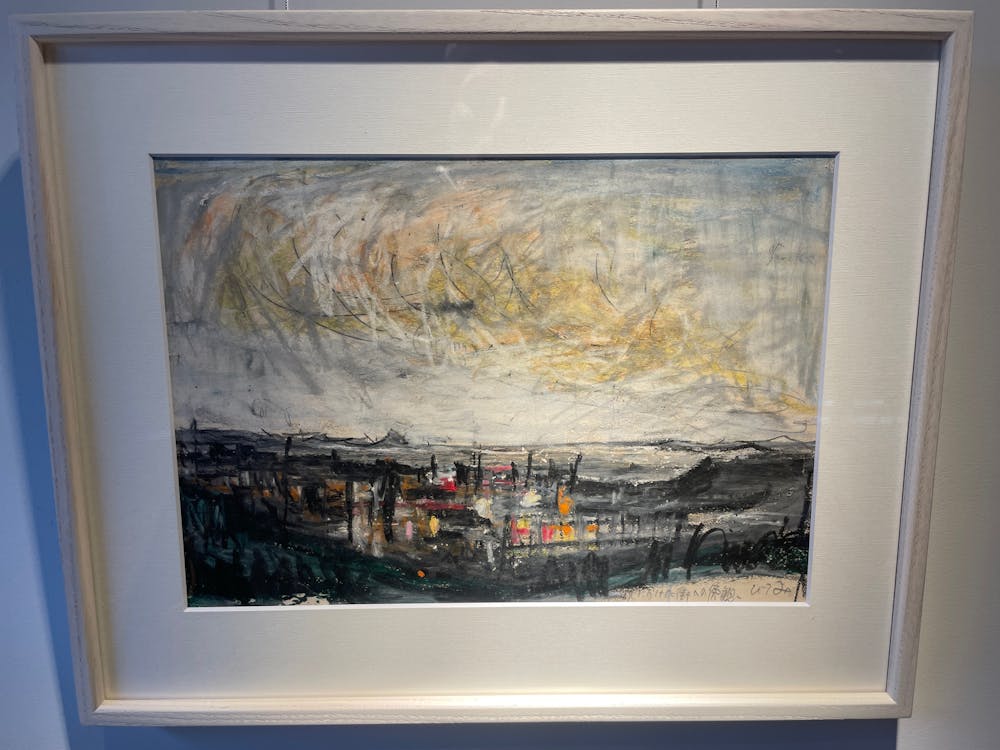 "Bystander to a Dying City"
Naha, Okinawa, 1965
Oil Pastel
50,000円
"江戸湾"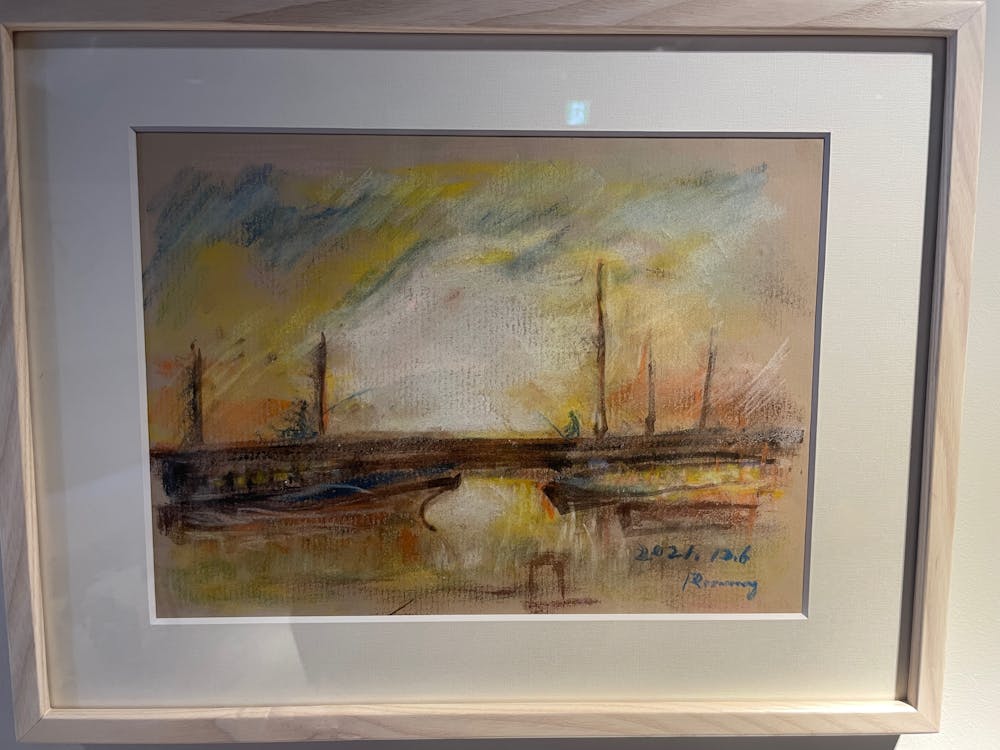 "Edo Gulf"
Tokyo, 2021
Pastel
30,000円
"リオのの街角"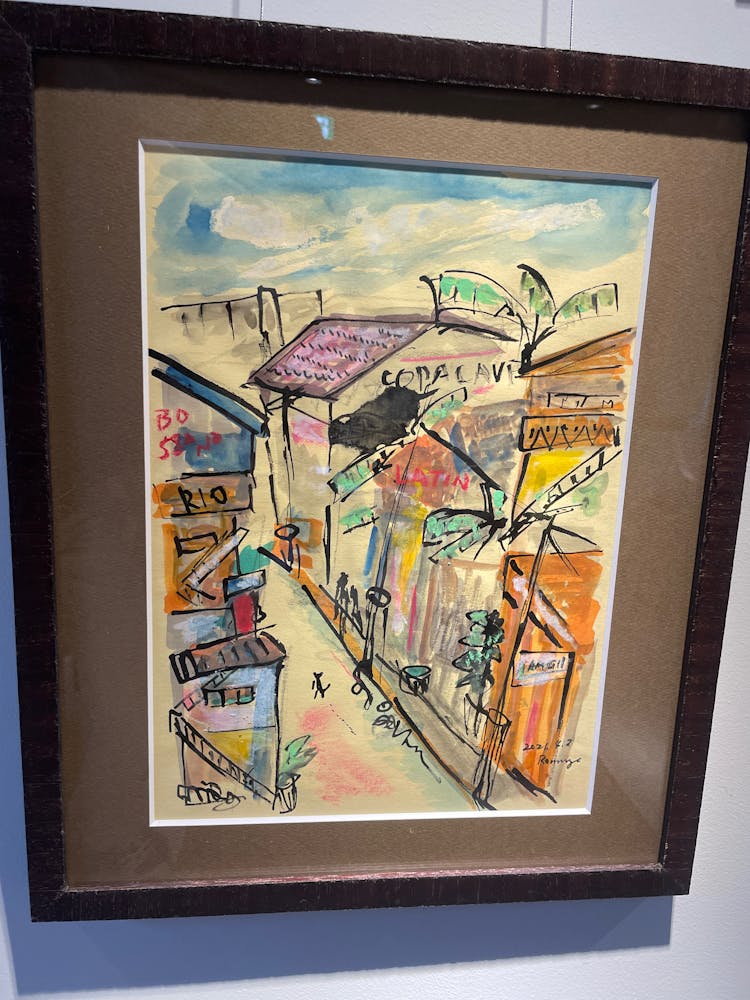 "Rio Street Corner"
Rio De Janeiro, Brazil, 2021
Watercolor
40,000円
"岬の海鳥"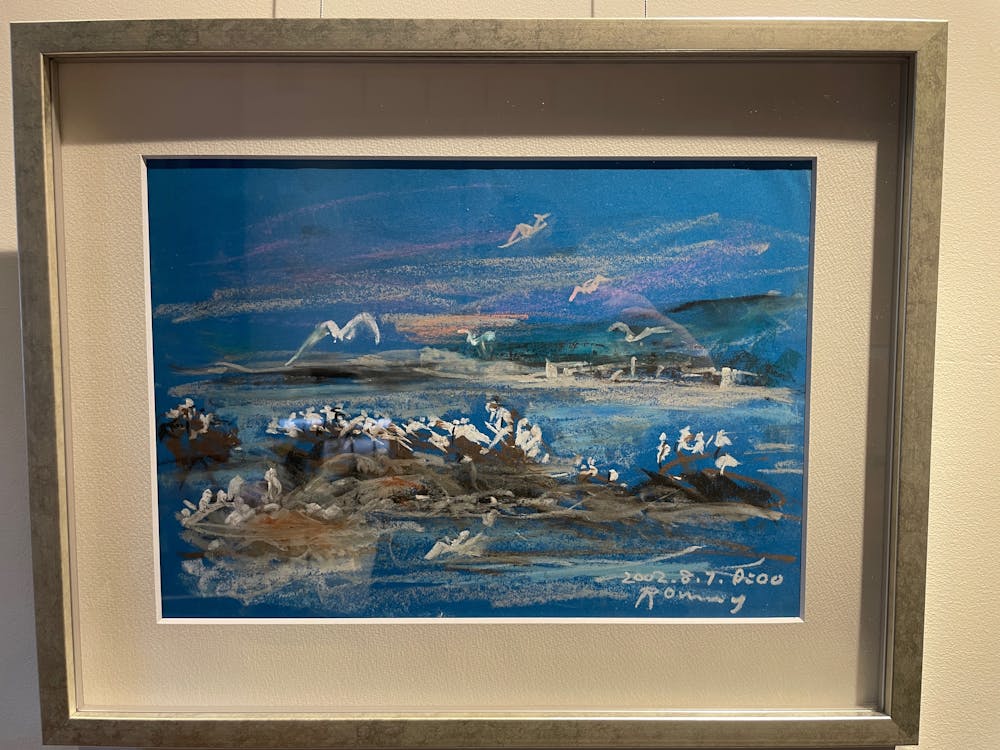 "Seabird by the Cape"
Miura Peninsula, 2002
Oil Pastel
40,000円
"夏の思い出"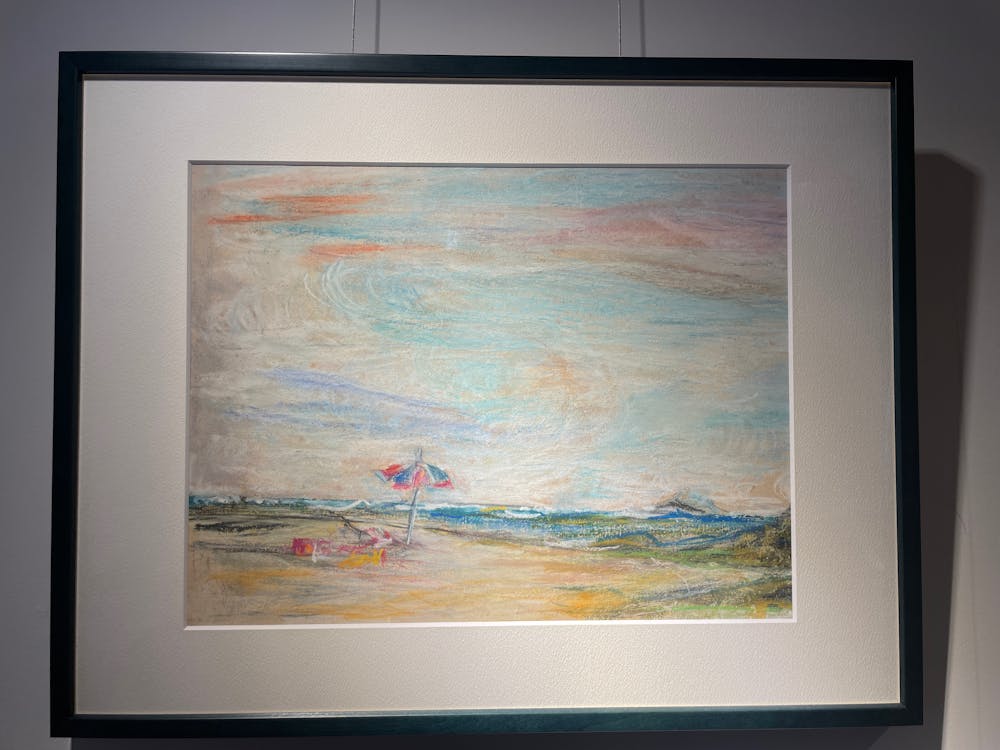 "Summer Memory"
Izu Peninsula, 2005
Mixed Media
40,000円
"京浜工業地区"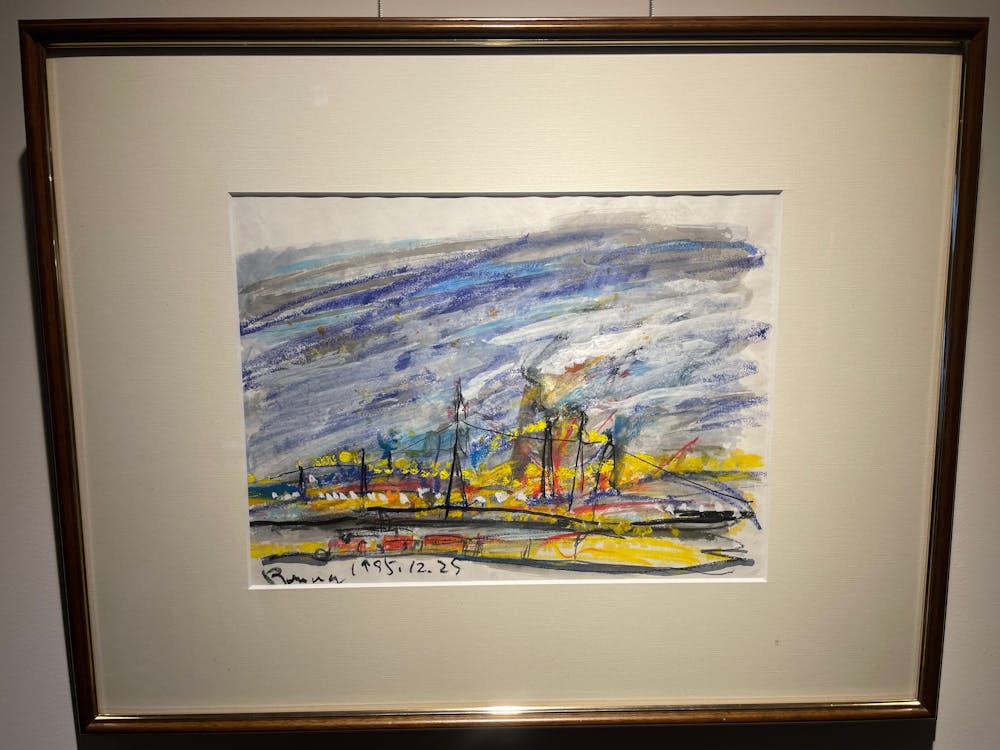 "Keihin Industrial Park"
Kawasaki, 1995
Oil Pastel
45,000円
"大岡川のさくら"
"Ooka River Sakura"
Yokohama, 2019
Watercolor and Pastel
40,000円
"愛とエロス"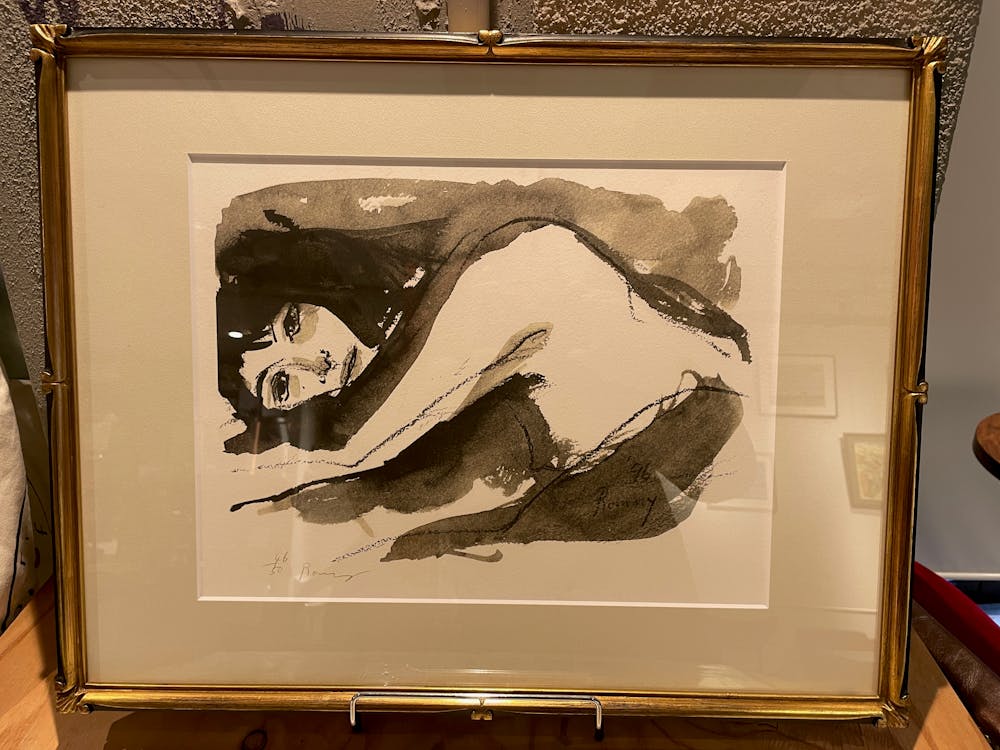 "Love and Eros"
Yokohama, 2005
Lithograph
30,000円
"病室の窓から横浜を望む"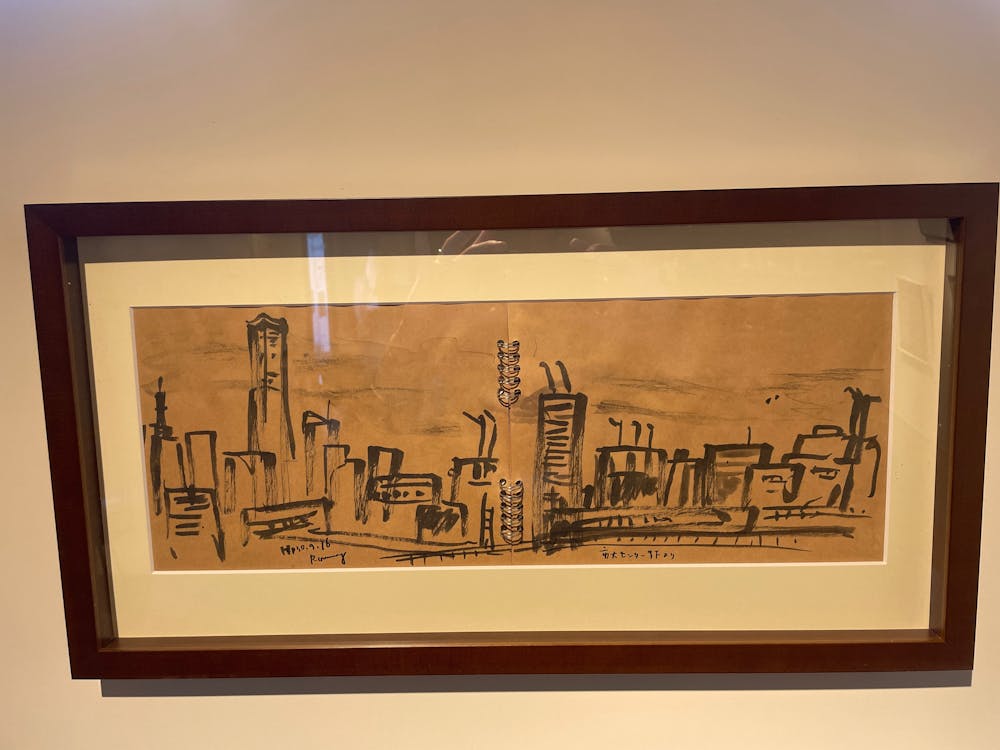 "View of Yokohama from a Hospital Room"
Yokohama, 2018
Japanese Sumi-Ink
50,000円
"フウちゃんとボーイフレンド"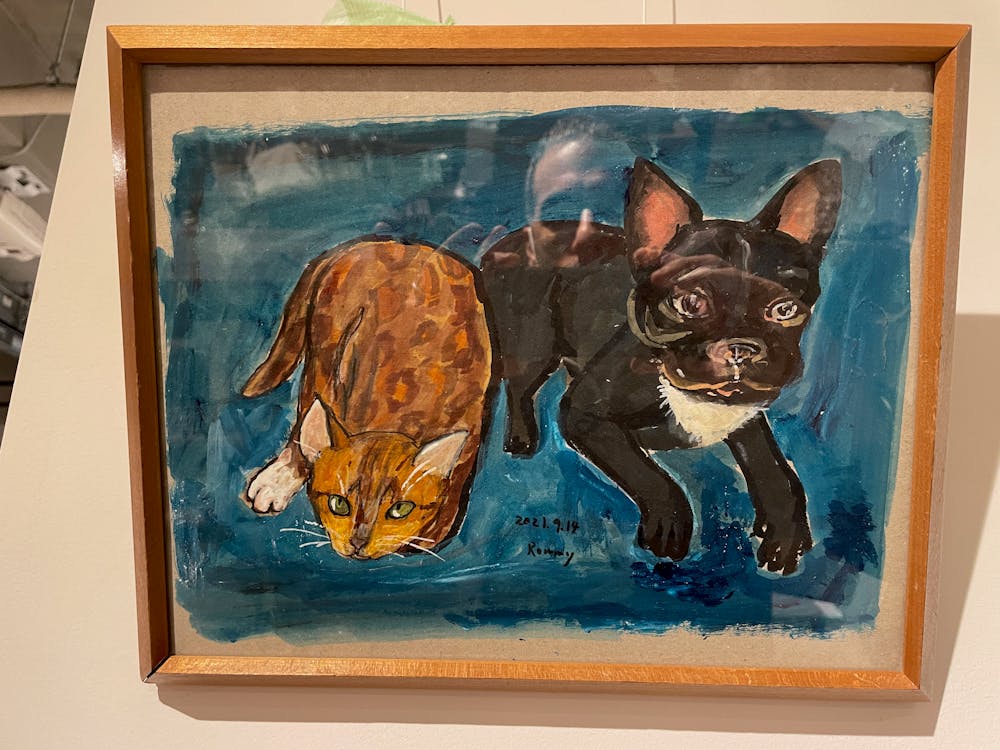 "Cat and Boyfriend"
Yokohama, 2021
Japanese Copic
20,000円
"屋上の貴婦人"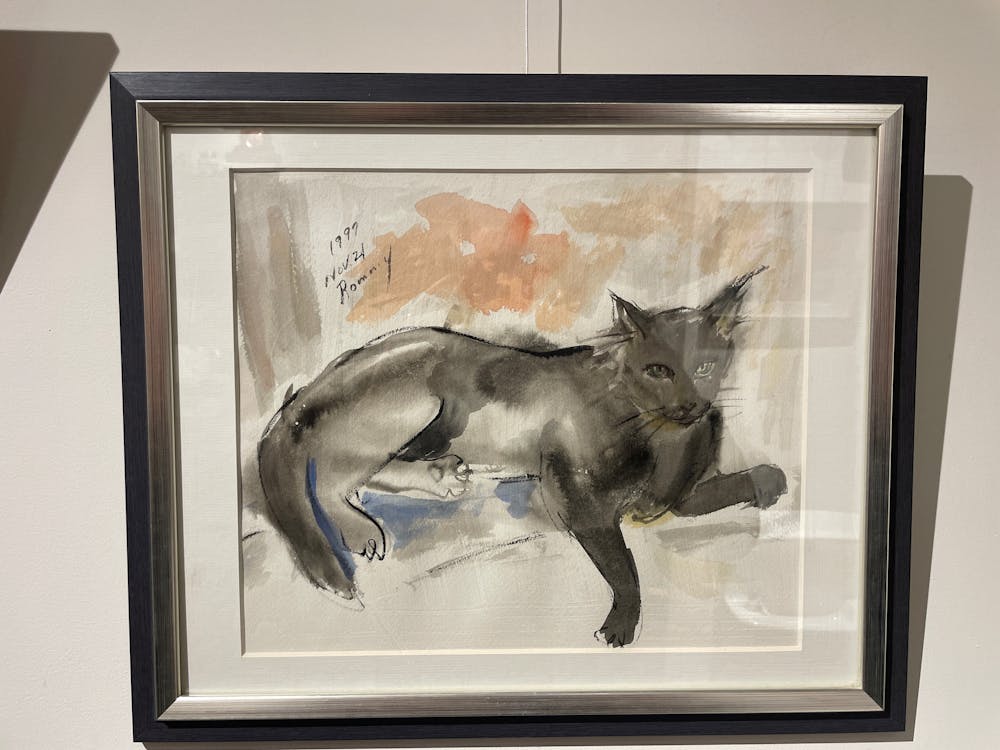 "Rooftop Lady"
Yokohama, 1997
Watercolor
30,000円
"セクシーキャット"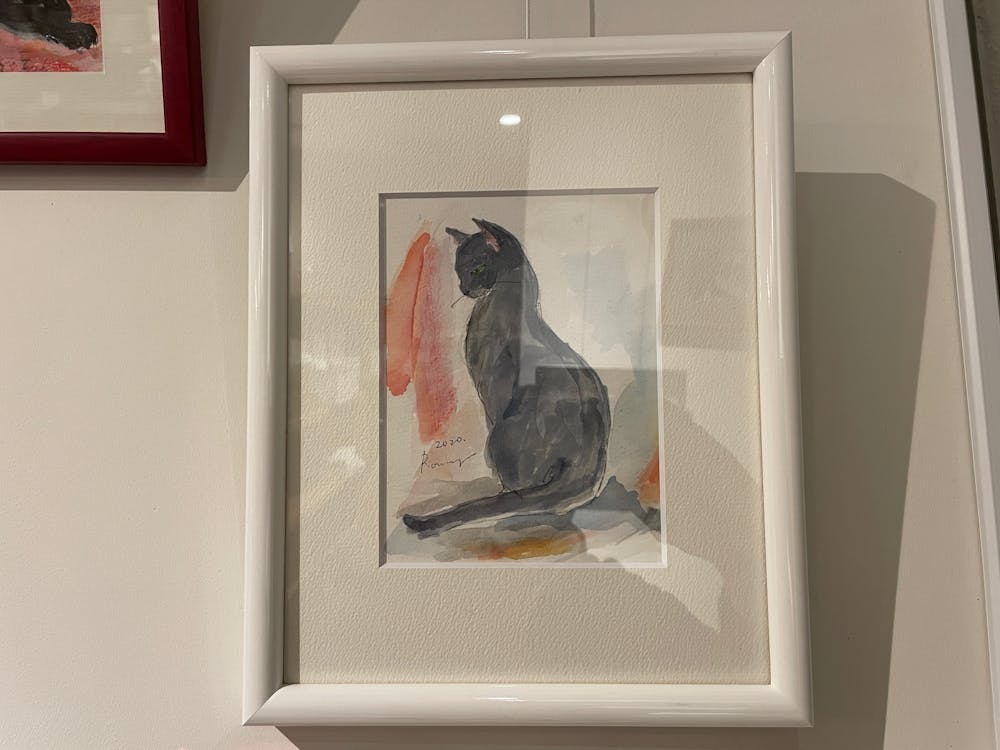 "Sexy Cat"
Yokohama, 2020
Watercolor
20,000円
"ブラックキャット"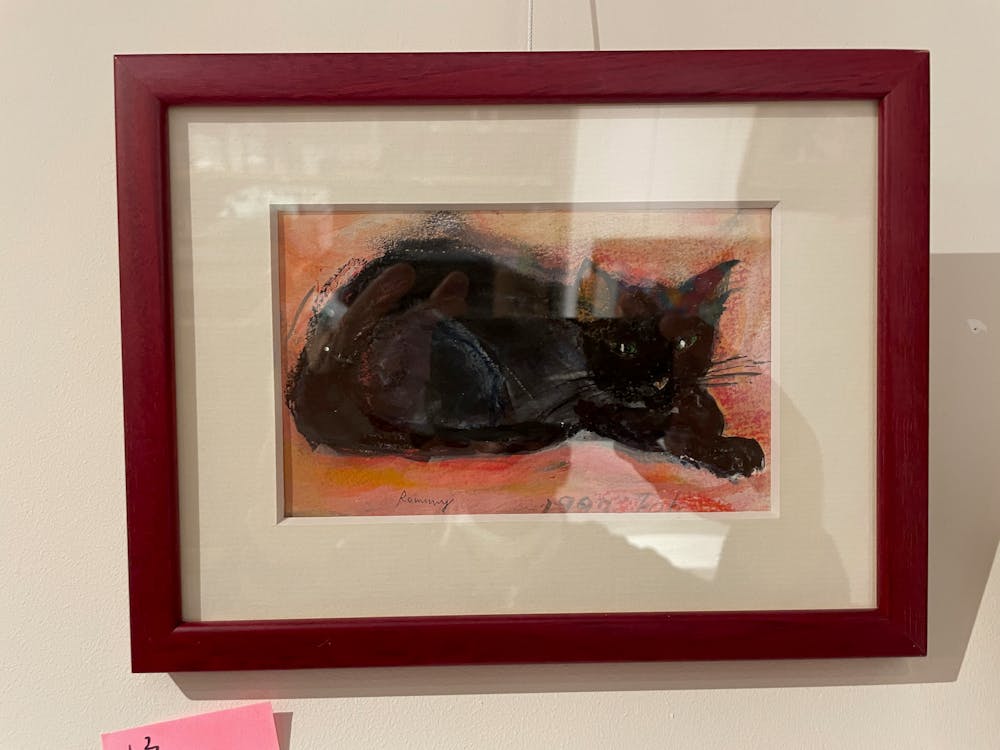 "Black Cat"
Yokohama, 1997
Watercolor
15,000円
"若旦那"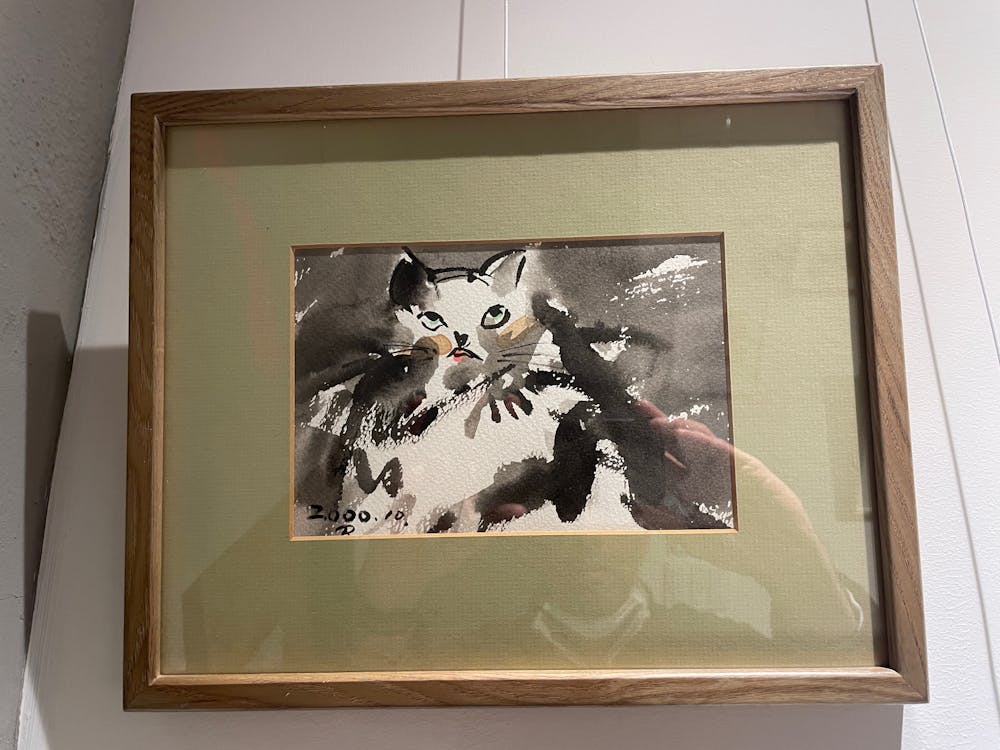 "Young Gentlemen"
Yokohama, 2000
Japanese Sumi-Ink
20,000円
"踊る猫"
"Dancing Cat"
Yokohama, 2001
Photograph
10,000円