Main content starts here, tab to start navigating
"Reptiles"
A Photography and Calligraphy Exhibition by Maximilian Brown and Mitsuru"
ARTISTS
Maximilian Brown, photography
Known among his friends and colleagues as a "Jack of All Trades" visual and performing artist Maximilian Brown is based in the Hodogaya area of Yokohama. Maximilian has been exploring photography and multimedia work for the last few years. His passion for reptiles brought him to this current exhibition combining his love for the beauty of Japanese calligraphy - curves and motion - similar to what he finds in the beautiful movement of reptiles. As an artist, Max works in many other fields including tattoo artwork, film, web development, graphic design, outdoor sign designs, casting sculptures and home improvement.
Mitsuru Kozuka, calligraphy
Owner of Dining Bar JOGO in Tennocho and Chairman of the shopping district there, Mitsuru is a Master Shodo artist with a license to teach. He has presented his calligraphy in many media forms including photography and paintings. He is an avid gamer.
REPTILE COLLECTIONS
Aaron Jousiffe, reptile breeder
A Kanagawa based breeder primarily dealing with Leopard Geckos, Aaron is passionate about working to rebuild local animal populations. You'll see his shop London Leopa at most reptile conventions in Kanagawa.
Taito Adachi, reptile breeder
An employee at London Leopa, Taito is looking to become a player in the snake scene.
Yuma Kurosawa, reptile breeder
Yuma paints houses by day and an exotic animal enthusiast by night. He is real passion are crickets.
SPECIAL THANKS TO
Momoko Osawa, vocalist
This project may not have been possible unless without the support of Momoko.
---
Maximilian Brown: Artist Statement
Art in all its forms whether it's music, drawing, sculpture or even photograph is meant to bring people together. It's a mode of communication that transcends language that humans have been utilizing for thousands of years, and an artist's job is to create something that makes you feel some sort of way by triggering neurons in specific parts of your brain through the manipulation of waves, whether it be intentional or not.
In this world where we're becoming more and more disconnected, I'm just trying to building a community of people around me who work together to build each other up instead of tearing one another down to try to one up each other, and and art just happens to be an effective tool to do this. I don't go into it with a plan, but just do stuff with people and see what turns out, and I find that's when the most meaningful pieces are created.
This exhibition is also something that just kinda happened as I hung out with folks in my living area, but I'm quite happy with how most of them turned out. I do hope it becomes inspirational in Hodogaya as people may put them up in their homes, bars or storefronts and trade or gift them around.
Finally, I didn't wake up one day and decide I was going to become artist and I honestly don't feel comfortable calling myself one yet, but I owe it to everyone whose invested in my art thus far to keep going and make their investments worth it. Thank you to my whole team.
---
: "Burning Spirit"
Title: "Burning Spirit"
Carpet Python
Owner: Yuma Kurosawa
Camera: Nikon D7500
Price: 12,000 YEN
"Bond"
SOLD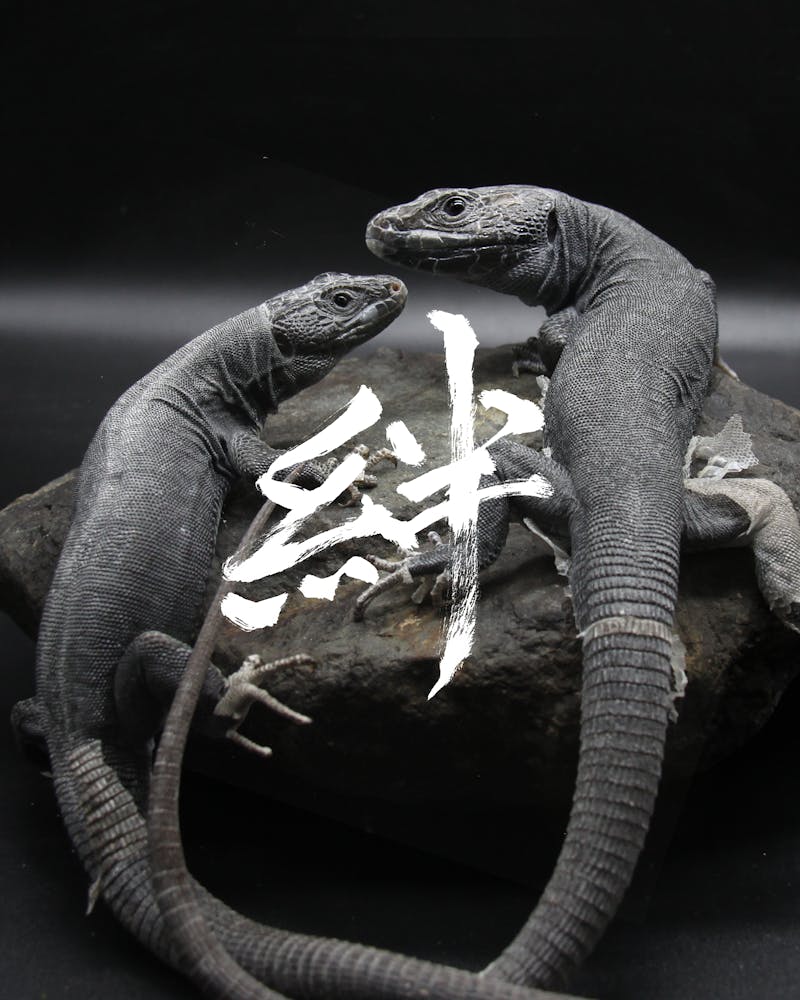 Title: "Bond"
Melanistic European Oscillated Lizard
Owner: Aaron Josiffe
Camera: Canon EOS 50D
Price: 15,000 YEN
SOLD
"Curiosity"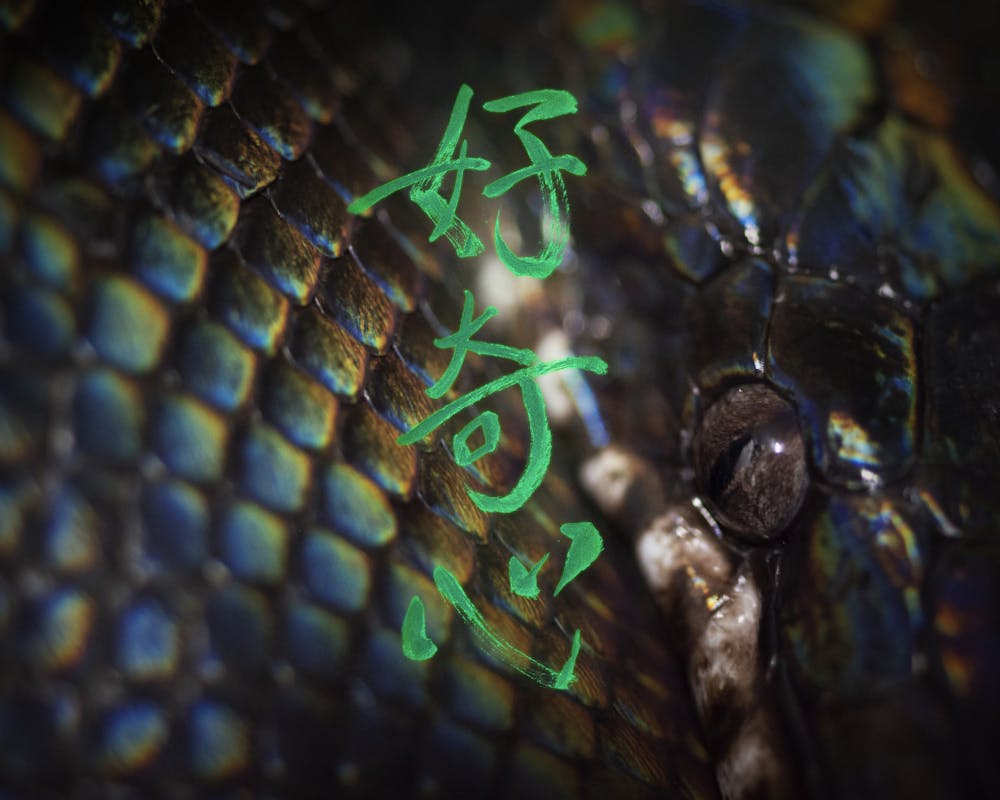 Title: "Curiosity"
White Lipped Python
Owner: Taito Adachi
Camera: Nikon D3600
Price: 11,000 YEN
"Don't Do Tomorrow What You Can Do Today"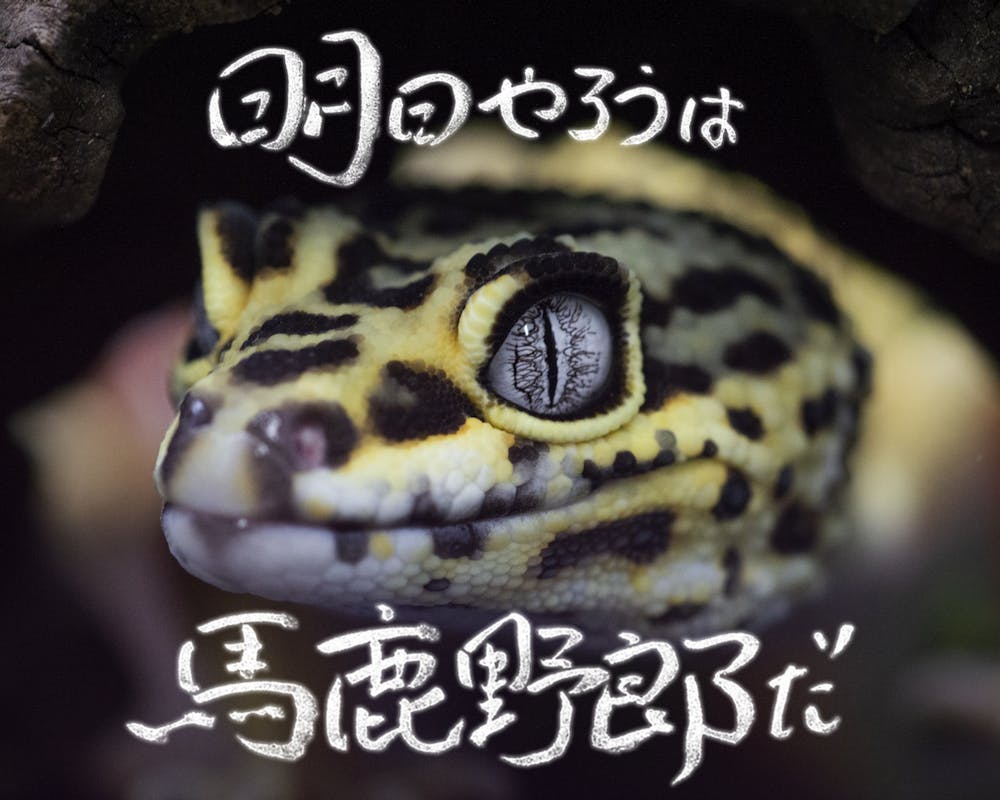 Title: "Don't Do Tomorrow What You Can Do Today"
Lemonfrost Leopard Gecko
Owner: Aaron Jousiffe
Camera: Nikon D3600
Price: 12,000 YEN
"Otsukaresama"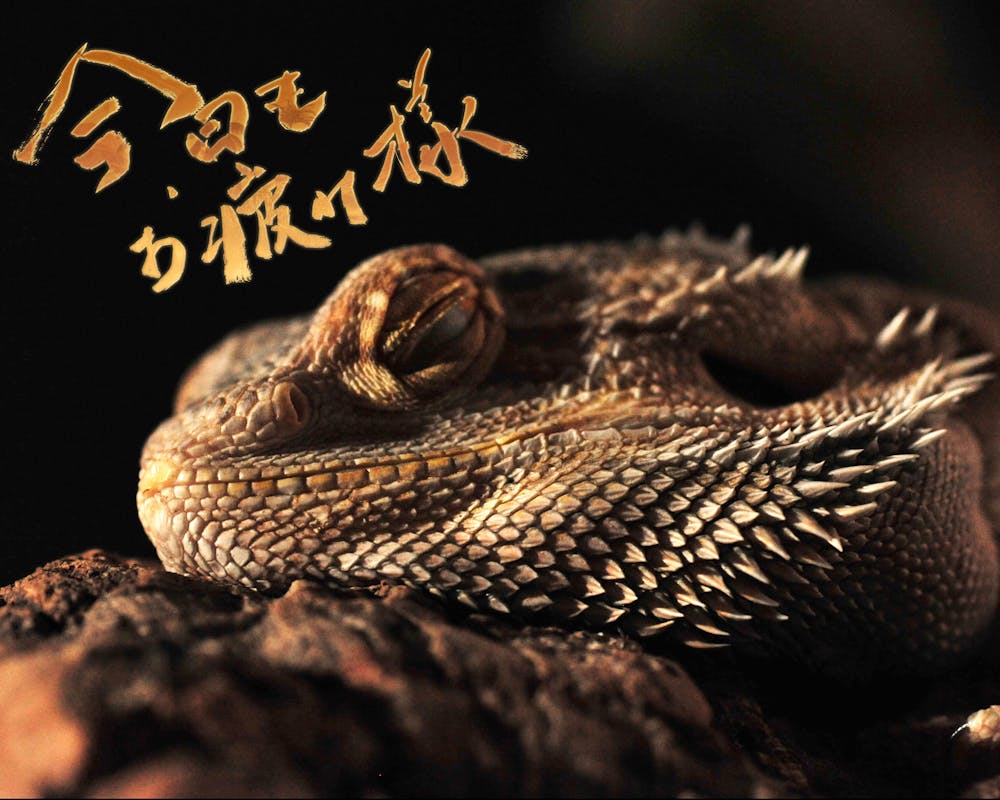 Title: "Otsukaresama"
Bearded Dragon
Owner: Yuma Kurosawa
Camera: Nikon D7500
Price: 12,000 YEN
"Galaxy Gut"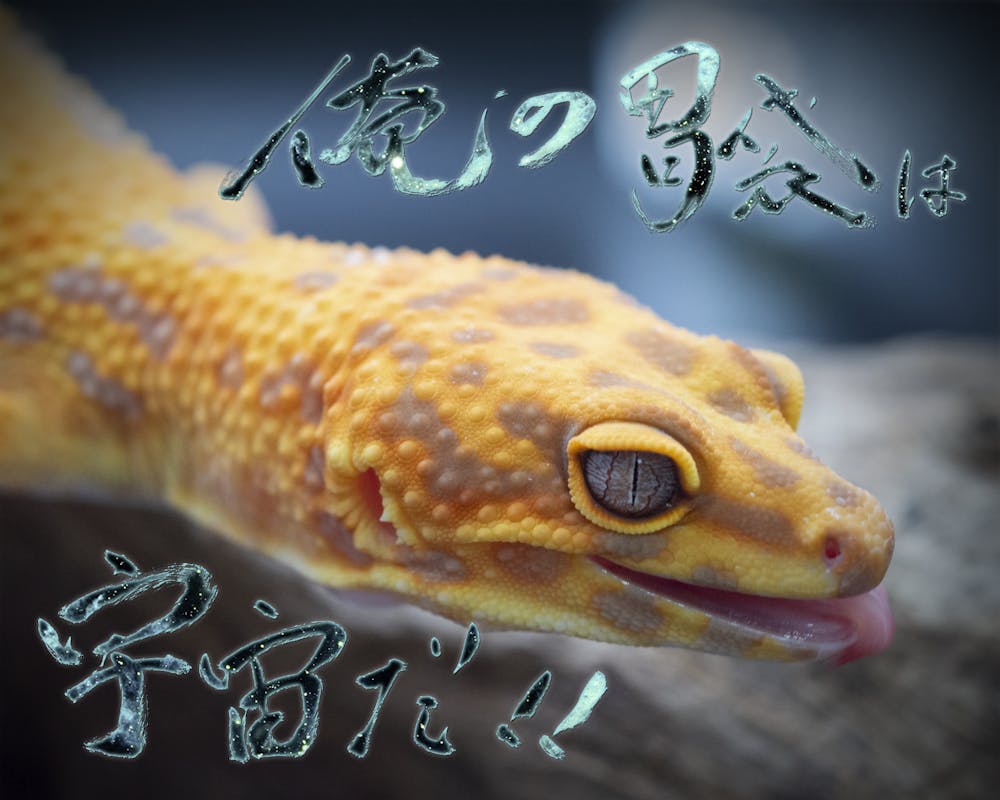 Title: "Galaxy Gut"
Red Diamond Leopard Gecko
Owner: Aaron Jousiffe
Camera: Nikon D3600
Price: 12,000 YEN
"Re:"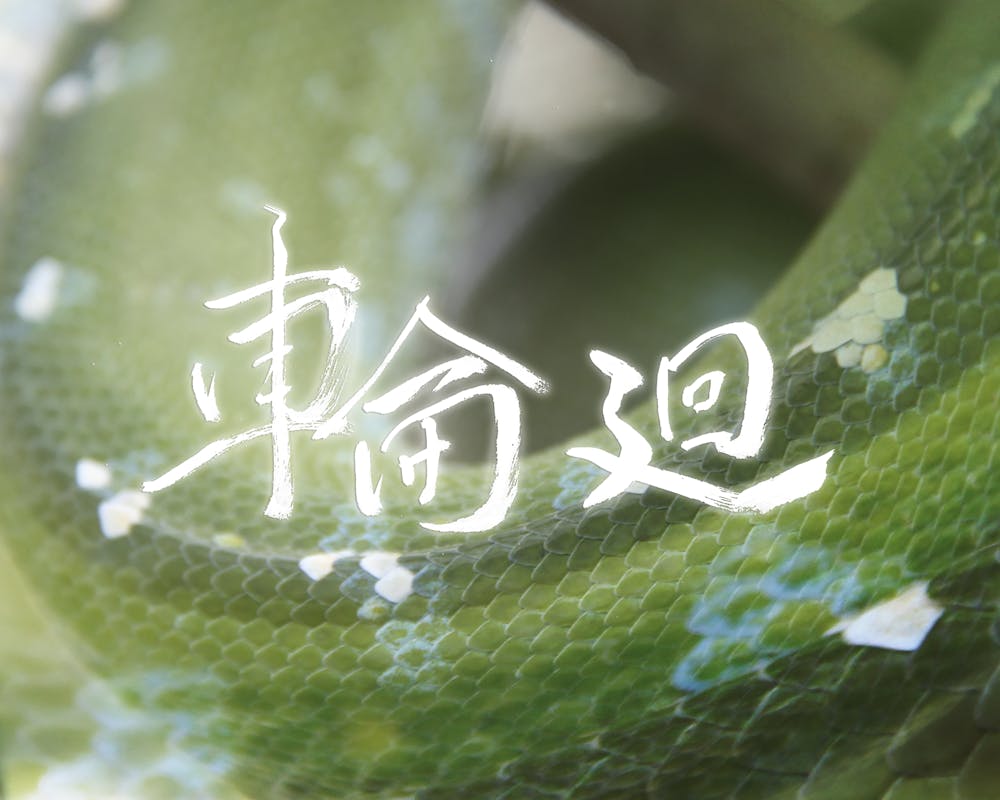 Title: "Re:"
Green Tree Python
Owner: Taito Adachih
Camera: Cannon EOS 50D
Price: 11,000 YEN
"Return to Frog"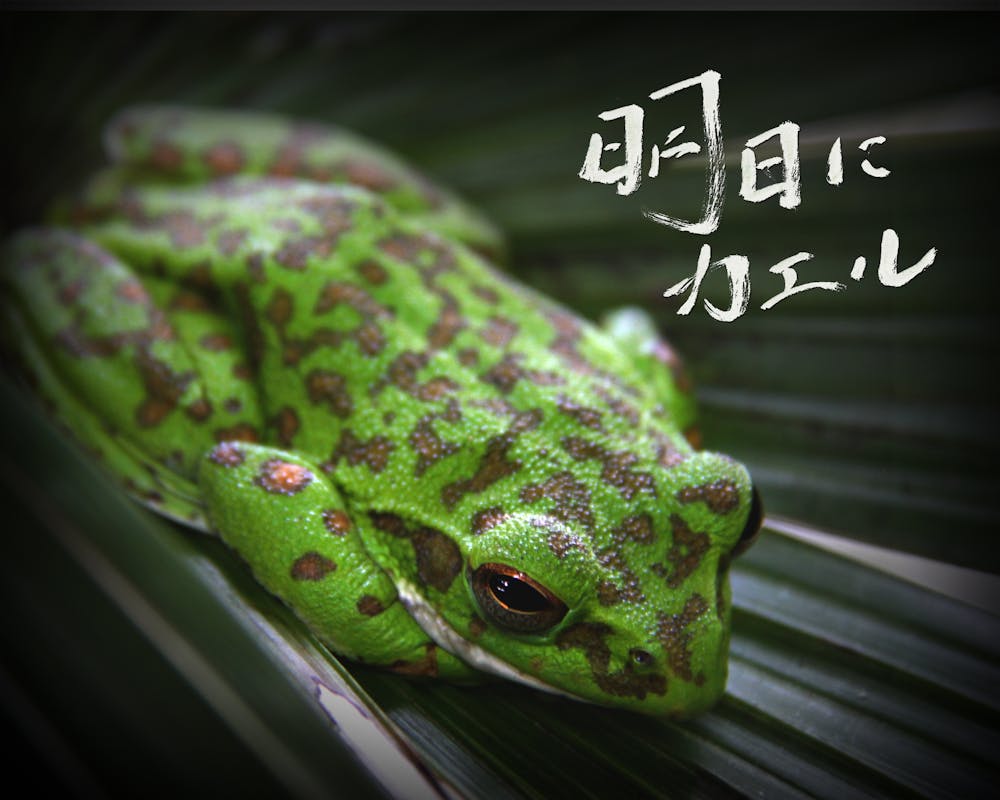 Title: "Return to Frog"
Forest Green Treefrog
Owner: Aaron Jousiffe (Released to Nature)
Camera: Cannon EOS 50D
Price: 11,000 YEN
"Ten People Ten Colors"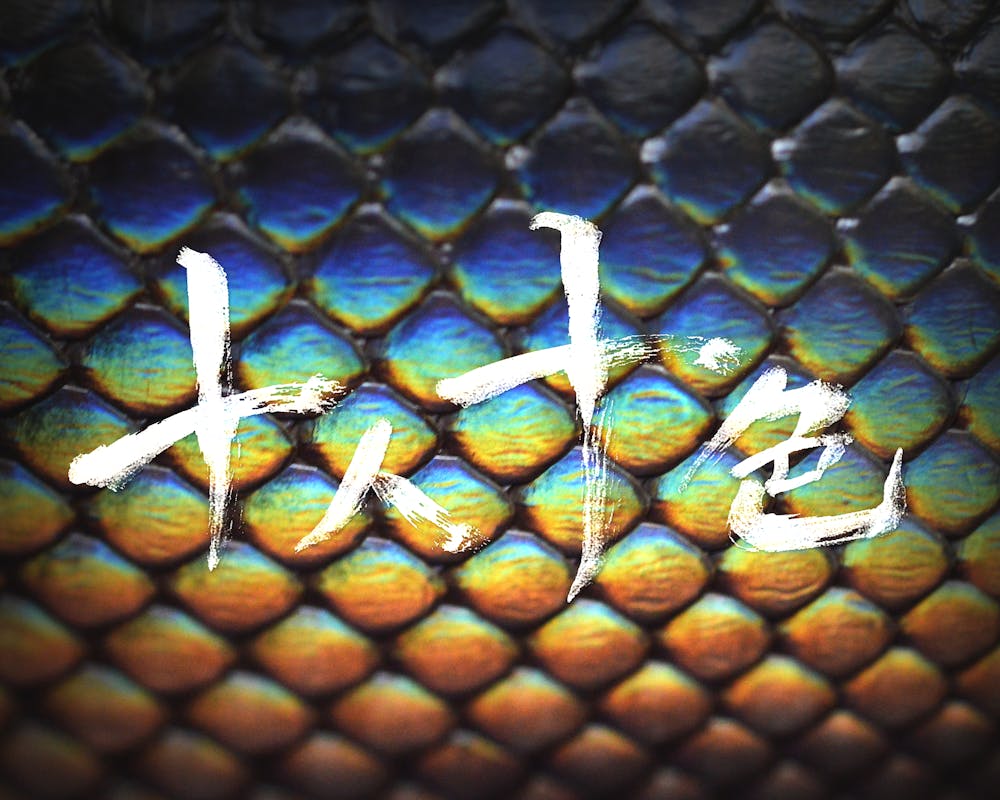 Title: "Ten People Ten Colors"
White Lipped Python
Owner: Taito Adachi
Camera: Nikon D3600
Price: 10,000 YEN
"Rock Solid"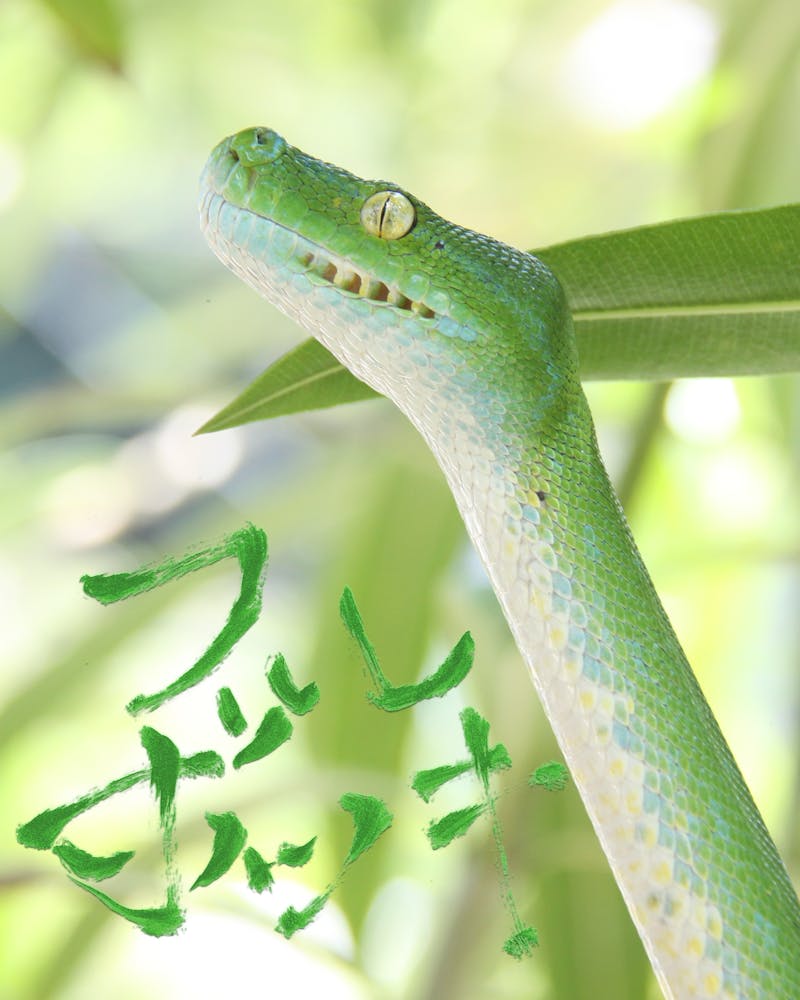 Title: "Rock Solid"
Green Tree Python
Owner: Taito Adachi
Camera: Cannon EOS 50D
Price: 14,000 YEN